Sonoma County has a variety of transit options to get residents where they need to go without a personal vehicle. 28% of SRJC students get to campus by alternative modes. They know that a bus, train, carpool, bike, scooter or walking trip saves money and reduces the stress of commuting and parking. Students and staff can use 511.org to find the best way to get to campus.
Click the icons below to get more information about how to get around using different modes.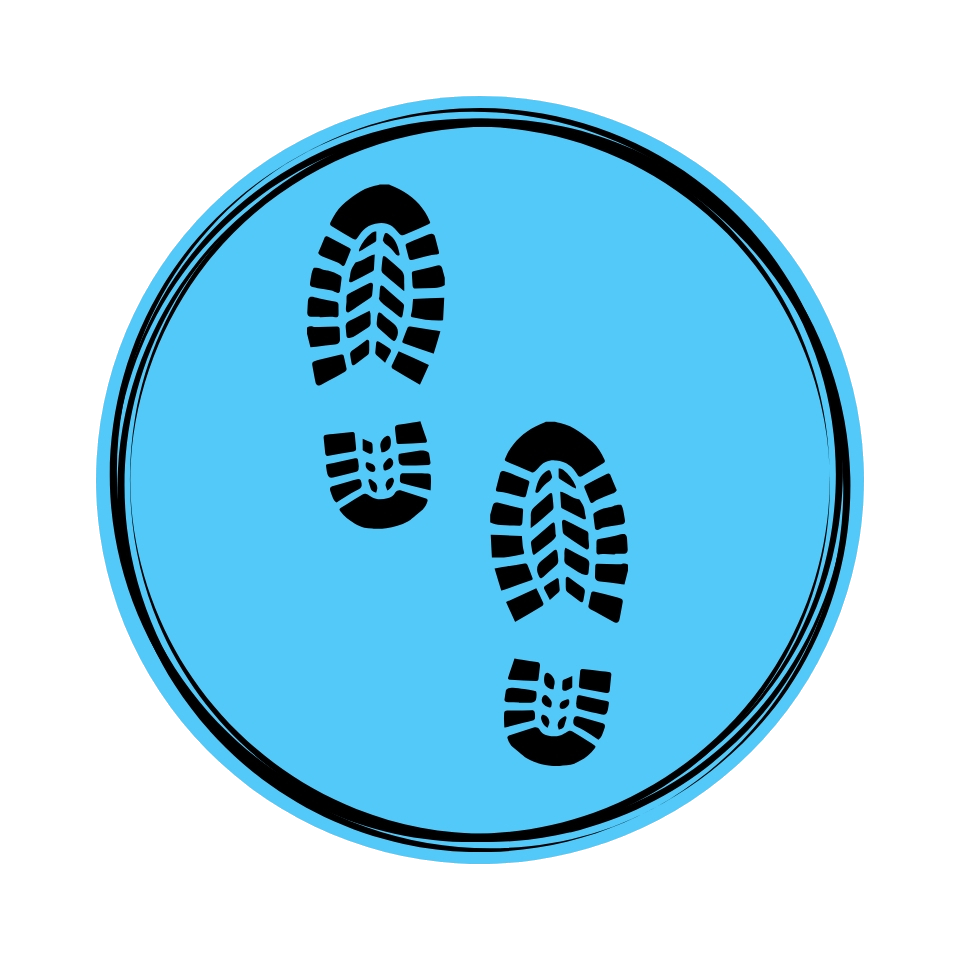 Walking to school is by far the most affordable commute option. It provides some exercise, helps reduce commuter congestion, and contributes no greenhouse gas emissions.
Walkable Housing Tool
Walk Score is a website and an app for Android and Apple devices that helps users find apartments and rentals and see the Walk Score of any address. Walk Score calculates the walkability of any location and shows you a map of nearby restaurants, coffee shops, grocery stores, schools, and more.     
Current planning and project timelines expect on-campus student housing available in 2022.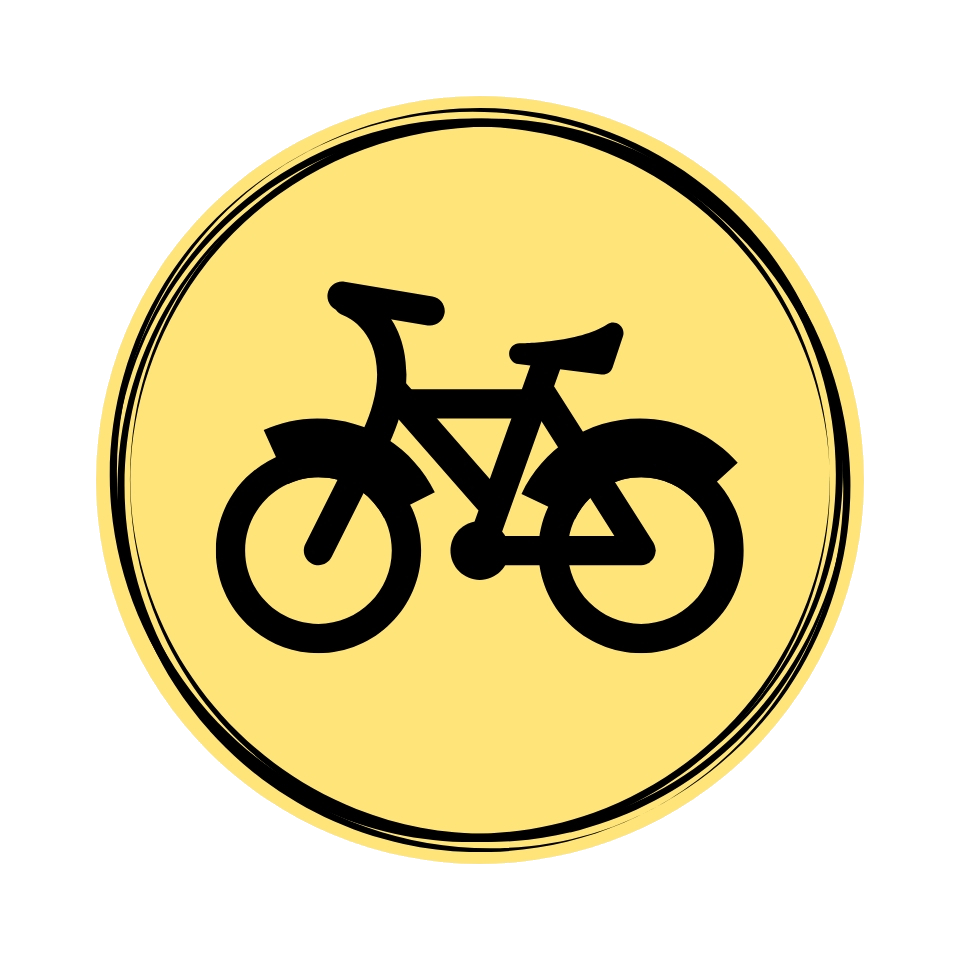 Many paths and areas in Sonoma County are bike-friendly. You should plan to wear a helmet when cycling, and always lock your bike when you arrive at your destination. No permit is required to park your bike on campus. Bicycles must be parked by racks or in BikeLink lockers. Any bicycle parked in a hazardous manner or chained to a ramp, pole, tree, etc. may be impounded by District Police. Bicycles are NOT allowed anywhere inside buildings (by order of the Fire Department). Bicycles can be taken on buses and the SMART train but must be walked on pedestrian pathways for the safety of the rider and pedestrians. Cycling is allowed only on roadways and in parking lots.
Bike Theft Prevention Tips:
Know your bike's serial number.
Register your bike with the Sonoma County Bicycle Coalition.
Register your bike with the Bike Index.
Use a U-Lock with a key. Cable locks can be easily cut; expect to spend over $35 for a good lock.
Learn how to properly lock your bike. Watch a video.
Take photos of your bike in case it goes missing.
Keep the receipt of purchase for your bike.
Tweet the serial number of a used bike you're purchasing to @isitstolen to find out if it has been reported as stolen.
Map your route to campus using Google Maps or Strava - from your desktop browser or as a smartphone app.
Air Quality Index: Click HERE for today's air quality.
Bicycle Repair Station: Santa Rosa & Petaluma Campuses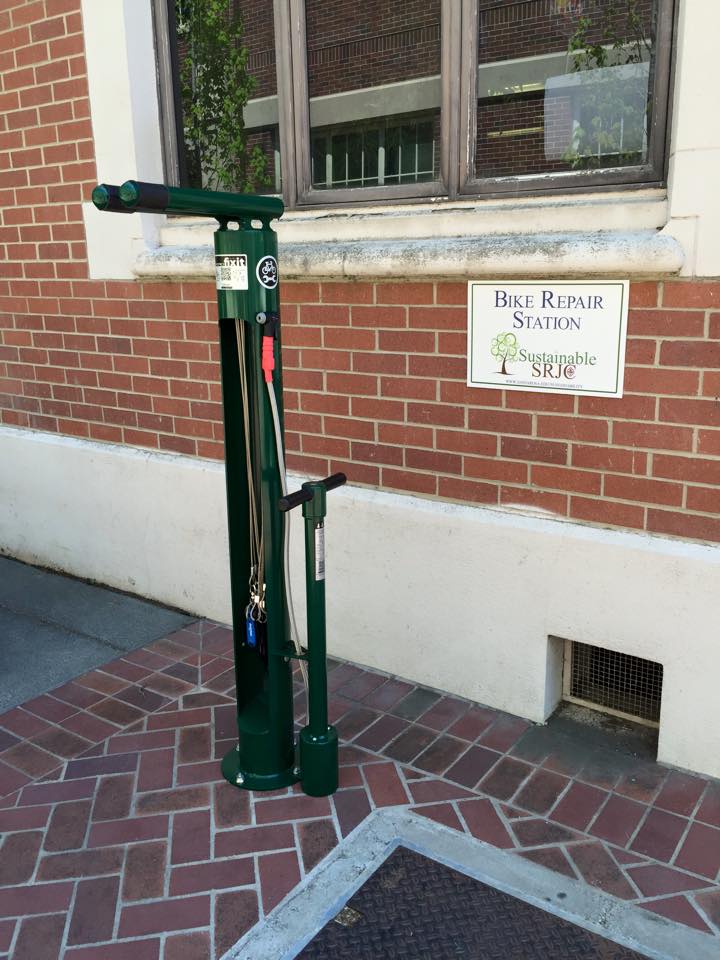 Want to bike to campus, but you're afraid of a bike breakdown? No worries! SRJC has you covered at both our Santa Rosa and Petaluma campuses. Our bicycle repair stations feature common repair tools and a tire pump. Tire patches are available for purchase in the SRJC Bookstore.
Visit the Bike SRJC webpage for more information.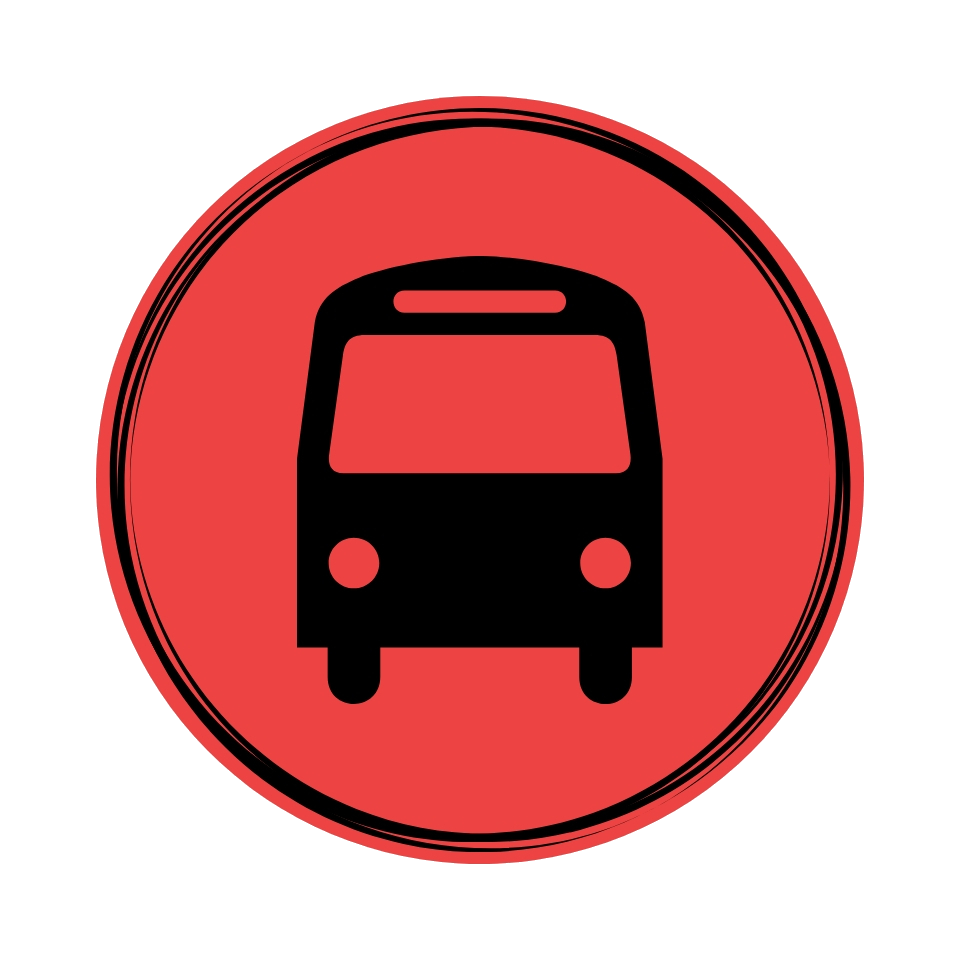 Any Line, Any Time... SRJC Students ride FREE on all major transit lines!
The Santa Rosa Junior College has partnered with Sonoma County Transit, Santa Rosa CityBus, and Petaluma Transit to allow SRJC Students to ride for FREE. 
How do you ride for FREE?  
Step 1: Get a free SRJC Picture ID at the Student Information Desk, 1st Floor, Bertolini (Santa Rosa Campus) or at the Student Resource Center, PC 607 (Petaluma Campus).
Step 2: Get a current semester validation sticker at the  Student Information Desk, 1st Floor, Bertolini (Santa Rosa Campus)or at the Student Resource Center, PC 607 (Petaluma Campus).
Step 3: Plan your route using Google Maps, 511.org, TransitApp, or CityBus Trip Planner
Step 4: Hop on the bus, show the driver your SRJC Picture ID AND the current semester validation sticker . . . you're good to go!
OTHER INFO: You can CALL Santa Rosa CityBus at 707-543-3333 for bus stop or route information, or TEXT "SR80" + your stop ID number to 321-123. For example, text SR80241 to get real-time bus info for stop ID 241.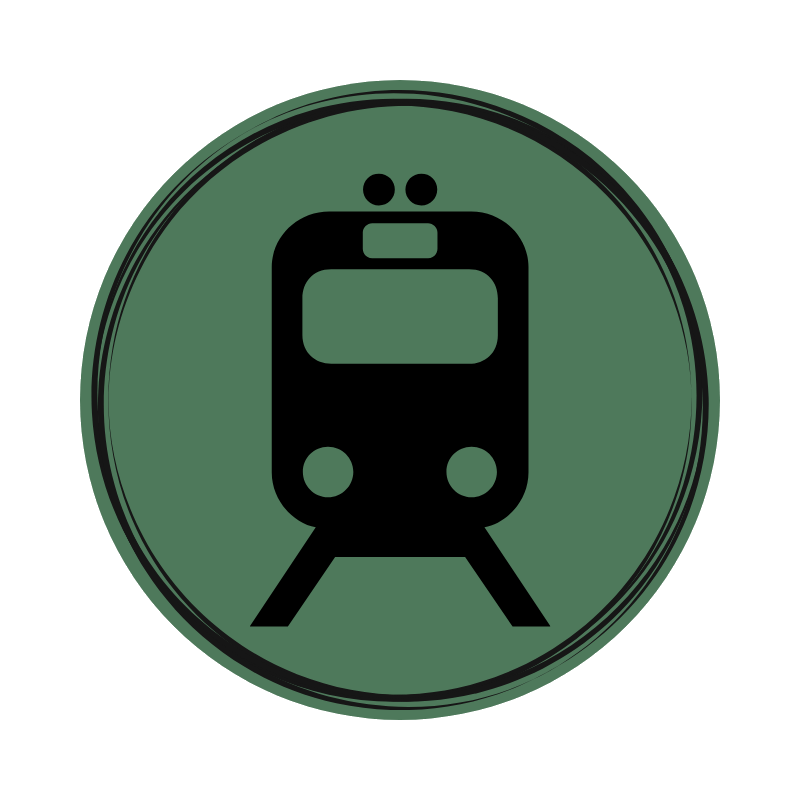 Plan your trip HERE
With the start of SMART rail service, Sonoma County Transit's Route 44 will be a "free" link to and from the Petaluma SMART Depot for SRJC students with their current CubCard. There are also SMART Connectors and Shuttles available through Sonoma County Transit.  Get off at the Santa Rosa North or Downtown station and walk or cycle to campus (Between 1 to 2 miles)
In our continuing efforts to provide sustainable transportation alternatives for our students, SRJC has partnered with SMART on a special Eco-Pass program. Student transportation fees will help to subsidize the cost, reducing the fare to only $260 for a semester pass. The regular cost for this type of pass would be $517.50, which is already a discounted price. This pass will provide you unlimited ridership, any time the train is running, for the course of the current semester.
To purchase a pass, please visit one of the following locations on either campus; in Bailey Hall on the Santa Rosa Campus, Monday through Friday, 8:00 AM to 5:00 PM or the First Stop Center, Jacobs Hall, PC109 on the Petaluma Campus. You can call (707) 527-4424 for more information. Here are some more details of the program:
*  This Eco-Pass is for my use only, as a student of Santa Rosa Junior College. The Eco-Pass is non-transferable, cannot be sold, transferred or duplicated, and may not be provided to or used by anyone else other than the participating student to whom it is issued, including family and friends. If someone other than myself is found using this Eco-Pass on SMART, that person may be subject to a fine.
*  Students must tag their Eco-Passes on the Clipper reader at the SMART station platform each time they embark and disembark the train. 
*  SMART, in its sole discretion, may replace damaged, lost or stolen Eco-Passes.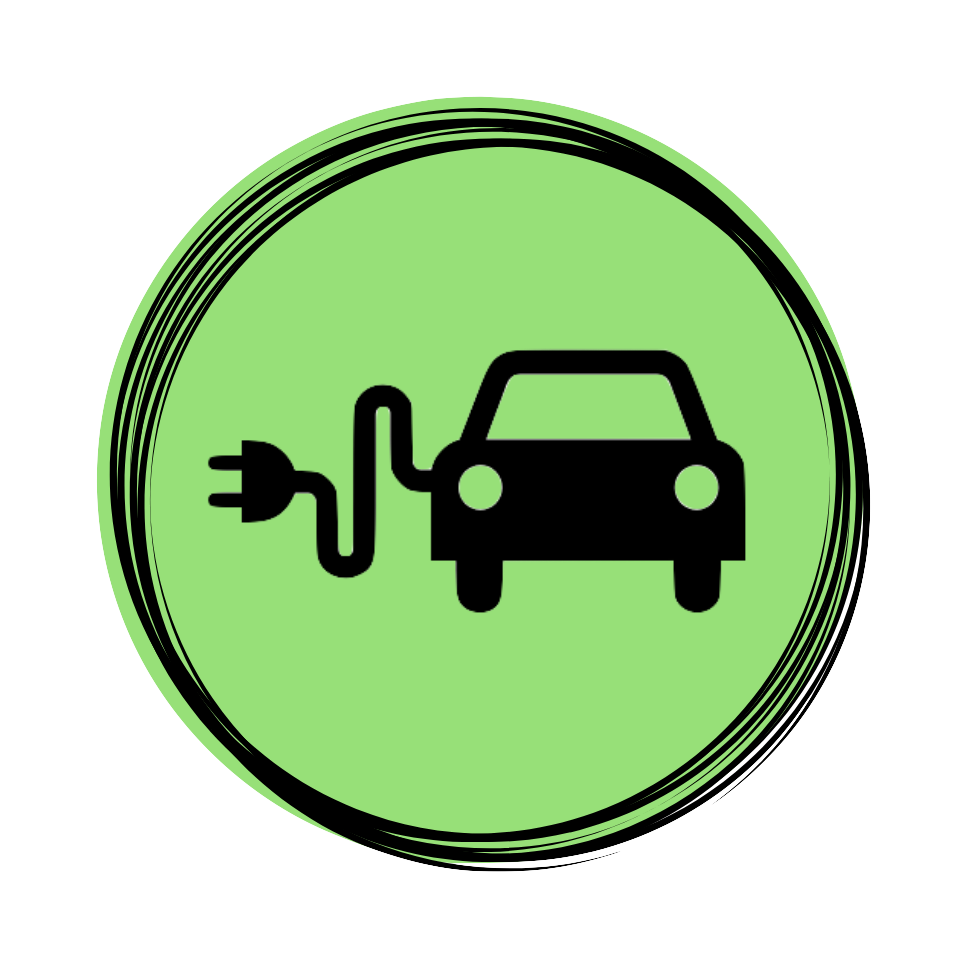 If you are a Sonoma County Junior College (SCJCD) student, faculty or staff and would like charging for up to 4 hours at any of the electric vehicle charging stations at Santa Rosa Campus, Petaluma Campus, Public Safety Training Center, or Shone Farm, please complete the following steps:
Step 1: Register for a ChargePoint Account
Click on this  link  to register for a ChargePoint Account 
Step 2: Download Mobile App or Order ChargePoint Card
Click on this link to download the ChargePoint Mobile App 

Click on this link and follow the steps to order a ChargePoint card. To activate your ChargePoint card, click here.
Step 3: Learn How to Use ChargePoint
Click on the link for more information on how to use ChargePoint. 
The Sonoma County Junior College District charges $1.50 per hour of charging for the first 4 hours, then $2.50 per hour after that. This is to cover increased electrical costs the District experiences as well as an added charge for ongoing maintenance of Charge Stations. 
Charging Locations: Santa Rosa Campus: Zumwalt Parking Structure - first floor (3 charging ports), Emeritus lot (4 charging ports); Petaluma Campus: lot 5 (4 charging ports); Public Safety Training Campus: Off Freedom Way (4 charging ports); Shone Farm (2 charging ports)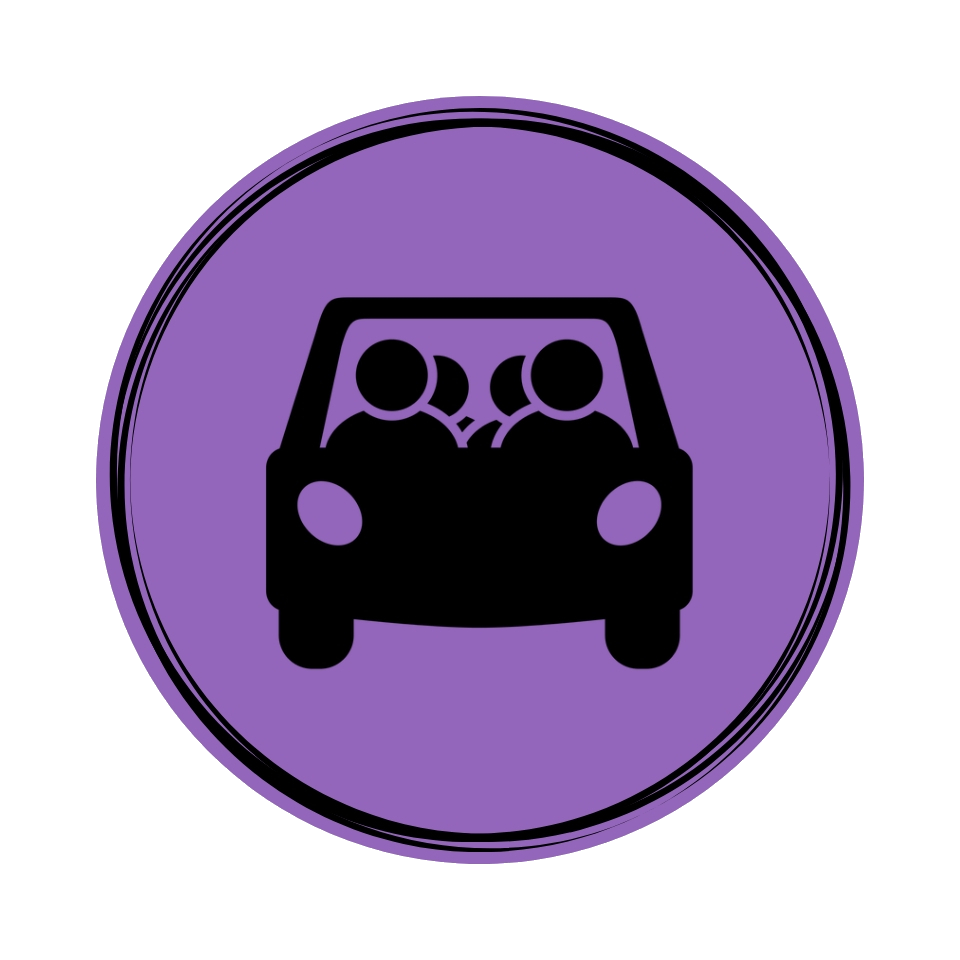 Student Carpool Parking Permit
Tired of circling endlessly to find a parking spot and get to class on time? Make parking a breeze with a carpool permit!
A limited number of Spring 2020 carpool permits are available now for $30 each at Bailey Hall's accounting office.
Permits provide access to 30 reserved parking spaces in Santa Rosa - 10 each in Bech, Emeritus, and Zumwalt lots.
Carpool spaces are conveniently located close to classrooms.
There must be at least two students in your car when you enter a carpool space.
There must be at least two carpool permits affixed to the windshield of your car, visible from outside, when you park in a carpool space.
Save money, save time, save the planet - one ride at a time.
Find an SRJC rider or driver at 511.org or pick a neighbor or friend from class to share a ride!
Waze Carpool matches drivers and riders who commute from the same location to the same destination at the same time. Drivers can post their route on Waze; Waze Carpool is a separate app that allows riders to locate drivers. Since this ride-matching app is somewhat new in Sonoma County, we need your help to establish a pool of both drivers and riders in order to make the most of it. As a driver, you will make the standard IRS mileage rate of $0.58 per mile, which can help cover your fuel and maintenance costs. Rides must be scheduled the day before to ensure they are matched and confirmed. 
Three Steps to Carpool:
See who's on your route: With Waze Carpool, you choose who you carpool with based on detailed profiles, star ratings, and commonalities — shared interests, same workplace, and more — as well as price and distance of route.
Offer/request a ride: Found someone? Simply offer a ride (drivers) or request a ride (riders), and wait for a reply. You'll be notified as soon as the ride is confirmed.
Enjoy your commute! Drivers are guided by Waze on the fastest route, while riders can follow their progress on the map in real-time. When the ride is over, payment is transferred from rider to driver automatically. Use code 511WAZE for a free ride!
Scoop is another carpool service that brings together co-workers, students, and neighbors with matching commutes. Enter your trip information by 3:30 pm for your afternoon commute, or 9 pm the night before your morning commute. Scoop automatically provides you with your match and trip itinerary. Register with promo code SCOOPME05 for a free first trip.
As more people download and register for these apps, more opportunities to match with people sharing similar routes emerge.
Driving alone, according to the 2016 US Census, ranks as the second-highest expense after housing. Maintaining a private vehicle can be costly and driving alone contributes to traffic, parking, and smog. We understand for some, driving alone seems like the only option. We hope you might consider walking or biking, carpooling, or taking public transportation once a week to lessen your dependency on a single-occupancy vehicle. 
Tip: If you must drive to the Santa Rosa Campus, we recommend you head straight to the parking lot located behind Joe's Coffee Shop near Elliott Ave. and Mendocino Ave. which can be accessed from Mendocino Ave. or Silva Ave. This parking lot is available to students with valid SRJC parking permits and often has open parking spaces. Instead of spending time circling or idling in the Bech and Emeritus lots, park in this lot and walk three minutes to campus.
Parking
The  Santa Rosa campus parking map which includes EV charging stations, bike racks and lockers, and student and staff parking is available here.
More parking information is available through Campus Police.
Open Student Parking on the Santa Rosa campus includes:
Emeritus Lot
Bech Lot
Bech Annex
Bear Cub Way
Scholars Way
Student Parking in Lot C
Mendocino P
Parking Lot, behind the Campus Market at 1880 Mendocino Avenue
Carpool-Pass Student Carpool Parking
30 designated spaces at the Santa Rosa campus;
10 spaces in the center of the Bech lot, conveniently located close to classrooms
10 spaces in the center of the Emeritus/Race lot, conveniently located close to classrooms
10 spaces on the ground floor towards North entrance of Zumwalt Parking Garage
10 designated spaces at the Petaluma Campus in Lot 4 near Building 600
Additional Free Student Parking
Students receive FREE parking at the City of Santa Rosa 7th Street parking garage, and  FREE transit on Santa Rosa City Buses
Park at the garage: 7th Street Garage Address: 521 7th St, Santa Rosa
At the Cherry Street bus stop, take a Santa Rosa City Bus (Route 1, 20,48, or 60) to the SRJC Campus
A bus comes every 15 minutes, travel time is 10 minutes.
While on campus, get a pass to leave the garage from either Student Affairs in Bertolini or Accounting in Bailey Hall.
For more information on bus schedules and maps go to https://www.srcity.org/1661/Maps-and-Schedules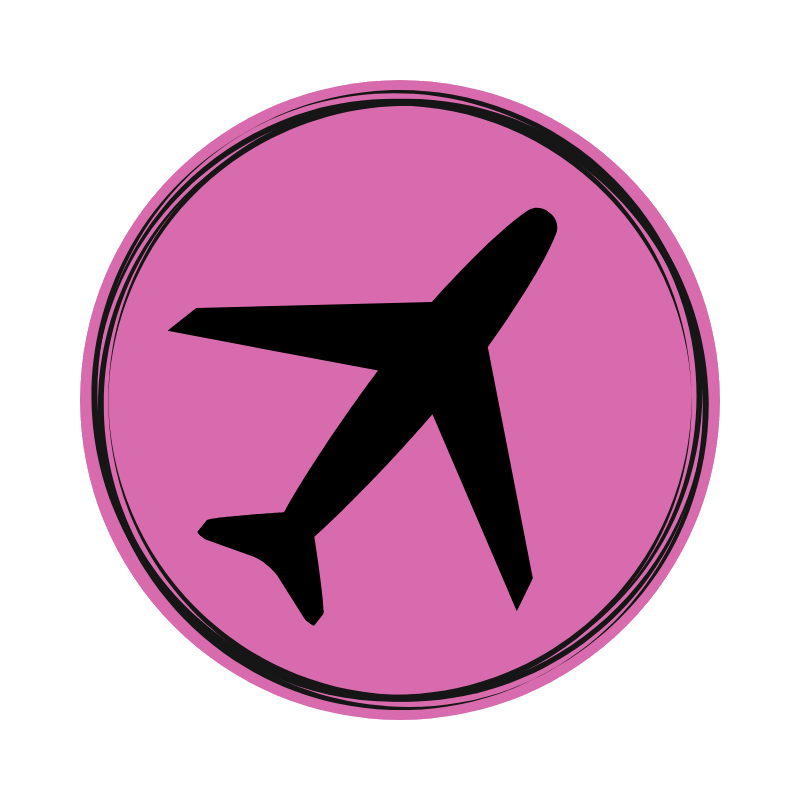 In addition to the carbon emissions associated with on-ground motorized transportation, air travel is a significant contributor to collective campus GHG output. Sustainable SRJC is working to collect baseline data from district-sponsored air travel for staff and students, in order to set goals for the future.
Despite modest declines in gasoline consumption in the U.S. in 2018 compared with previous years, the air travel industry is surging at a time when our window to limit catastrophic warming is closing in. An unfortunate consequence of a growing economy is that emitting activities also increase accordingly, such as manufacturing, travel, and power use. 
Emissions from flying are difficult to measure, and a number of factors must be considered including distance traveled, and the age of the aircraft. Planes require a huge amount of energy just to get in the air, meaning that shorter flights can actually have a larger carbon intensity than longer ones. In addition to carbon, airplanes emit other heat-trapping particles, nitrogen oxide, and sulfates at cruising altitude. Due to lack of federal regulation of CO2 emissions in the U.S. air travel industry, our airlines fare poorly compared to international companies which have emissions restrictions and limitations in place. Efficient aircraft and high occupancy rates contribute to airline rankings through Atmosfair, a German nonprofit dedicated to climate-friendly air travel, which places Alaska Airlines as the only U.S. owned company in the top 30 across worldwide airlines.
With air quality as the leading environmental threat to public health as listed by the 2018 Environmental Performance Index, it's time to reconsider how we fly.  Individually, we can consider all our options when it comes to traveling, and make choices with regard to our own carbon footprint. Train travel emits up to ten times fewer emissions than flying, and high-speed trains can be three times more energy-efficient than regional trains. Cars are still better than airplanes when it comes to carbon. So, next time you plan a trip, think about where you can go via train or car before booking that flight. 
Other things to consider when traveling are your lodging accommodations and activities. Choose a destination that values sustainability, research sustainable hotels, and support local economies by booking sustainable activities. Bring along your own reusable cutlery, water bottle, mug, and food container to help limit the waste you produce and save money in the process. Keep your showers short, and turn the lights off when you leave a room, just like you would at home. Finally, you should make an effort to leave a place better than you found it.