Economics
Economics in sustainability is having the ability to support a defined level of economic production indefinitely. It refers to practices that support long-term economic growth without negatively impacting the social, environmental, and cultural aspects of the community.
Equity
In the context of sustainability, the term equity has to do with fairness to all people within the community, whether they have similar rights, opportunities and access to all forms of community capital. Equity in sustainability incorporates implementing accessibility and engagement on generating sustainability programs and policies and allowing those with the highest needs to have fair benefits. Overall, we must consider generational impacts on future generations to not have any unfair burdens.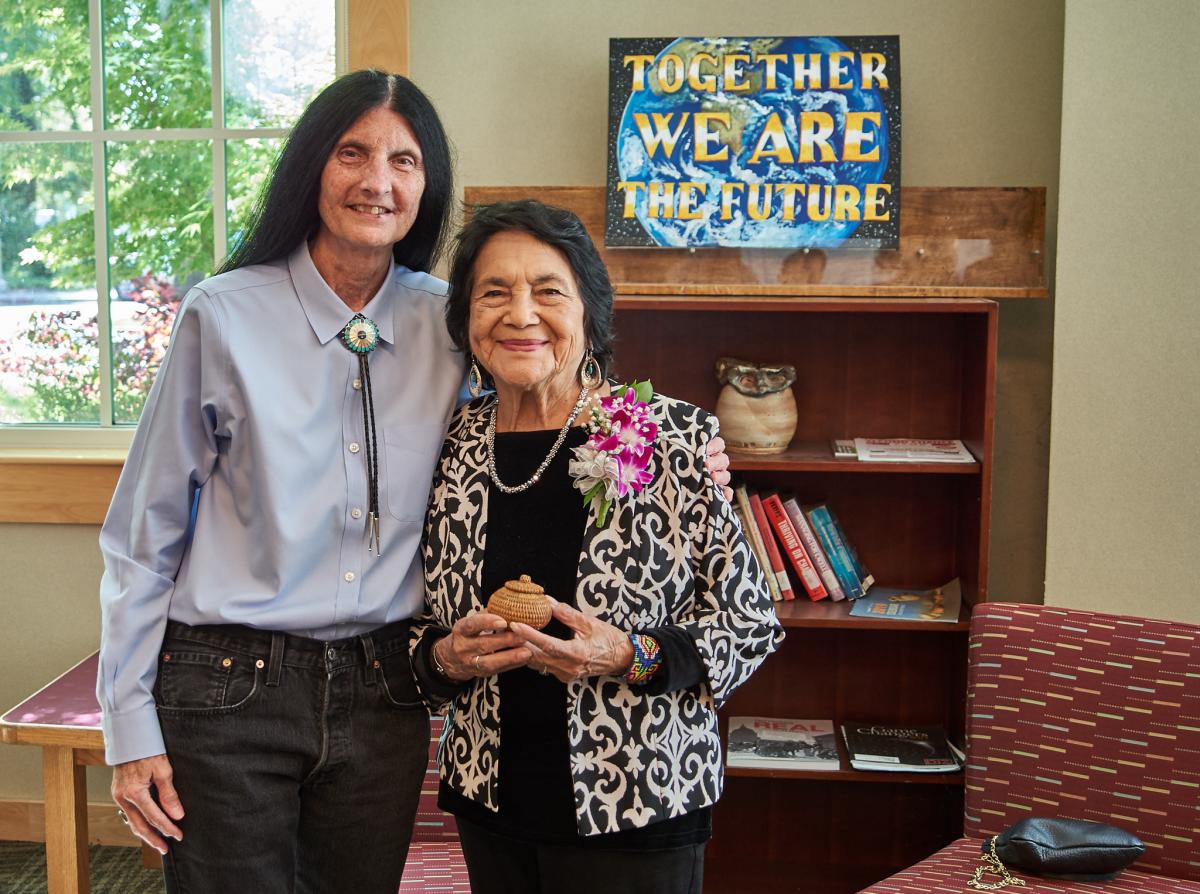 Legendary Labor Rights Activist, Dolores Herta posing with Professor Brenda Flyswithhawks after an optimistic lecture to a packed house in Newman Auditorium during Earth Week 2019.