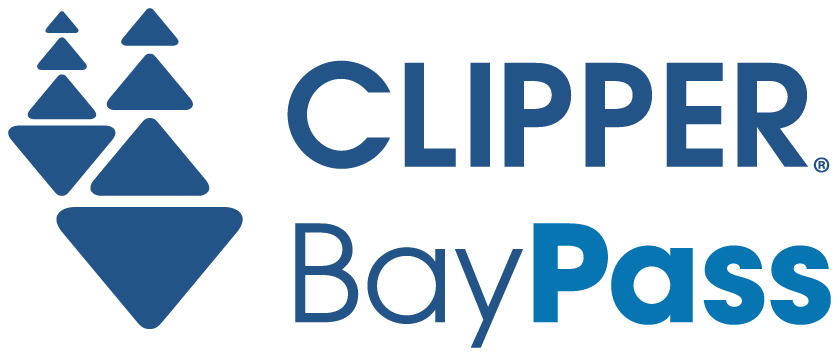 Clipper BayPass Pilot Program
Fall 2022-Summer 2024
Even though the Clipper BayPass sign-ups expired May 26, 2023 all SRJC students can participate in "Any Line Any Time" program which allows enrolled SRJC students to ride Sonoma County bus lines FREE of charge. 
https://sustainability.santarosa.edu/transportation-options
(scroll down to red bus icon).
You can view a new video on Clipper BayPass Pilot Program
---
To use your Clipper Bay Pass, you must use it to activate it - before it expires!
Follow these steps:
Swipe on a Clipper Card reader on public transportation
It should read, "Event Pass" or "TRAVEL OK  PASS USED"
(Note: once you see one of these readouts you can travel on transit, it will not allow you to use it immediately at the same reader).
Please test pass prior to travel to avoid the risk of ever being stranded.
Note: The Clipper BayPass does NOT work on the San Francisco Trollies or Muni Cable Cars, both are excluded from the BayPass Pilot Project.
To Keep your Clipper BayPass Active ongoing enrollment is required in the following semesters:  
Spring 2023
Fall 2023
Spring 2024
DO NOT do the following when using your SRJC Clipper Bay Pass:
Do not load money on the SRJC Clipper BayPass
Do not put your Clipper BayPass on your digital wallet until after you have activated it – to activate you must use by swiping on a Clipper Card reader and getting read,
"Event Pass" or "TRAVEL OK  PASS USED". It is not possible to switch to a different phone once it is loaded on your digital wallet.
PLEASE NOTE:
The Clipper BayPass is a pilot program (available with continuous enrollment as an SRJC student) it will expire in Summer 2024 (July 31, 2024).
If you have any specific questions on how the Clipper BayPass is working for you it is important that you contact (707) 778-2407 or e-mail Anna Lucas at alucas@santarosa.edu
In order to provide the FREE Clipper BayPass Pilot Program for SRJC students it has been agreed to provide Customer Service during the following days/times:

August through May: Monday – Friday: 8:00 am - 5:00 pm
June and July: Monday – Thursday from 8:00 am-5:00 pm
Please be aware that, due to campus closures, we do not provide customer service on holidays and weekends, or on  Fridays during June and July.
For more information, visit the Clipper BayPass FAQ page
If you require any assistance with your Clipper Bay Pass, please fill out this request for assistance form.