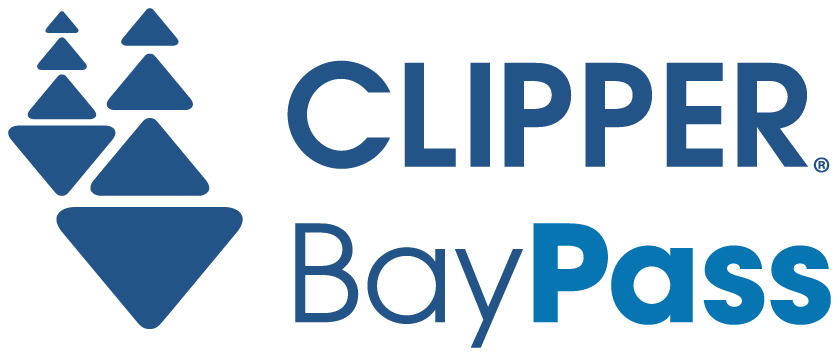 NEW PILOT PUBLIC TRANSPORTAION PROGRAM
Fall 2022-Summer 2024
Currently enrolled SRJC Students (in fall 2022) can get a Clipper BayPass free of charge. This pass provides transportation on all bus, rail, and ferry service in the 9-county San Francisco Bay Area region on lines where Clipper passes are accepted. This program is FREE to SRJC students, who will remain eligible for two-years - as long as they are enrolled.
This is a two-year pilot project to study the benefits of a transit pass that provides access to all transit services in the 9-county Bay Area.

To apply for the Clipper BayPass please fill out this form: Clipper BayPass Spring 2023 Application

After submitting the online form, Spring 2023 students must pick up Clipper BayPay by May 26, 2023
For more information, visit the Clipper BayPass FAQ page
NUEVO PROGRAMA PILOTO DE TRANSPORTE PUBLICO
OTOÑO 2022-VERANO 2024
Los estudiantes que actualmente están inscritos en el SRJC (en el otoño 2022) pueden obtener un Clipper BayPass sin cargo. Este pase proporciona transporte en todos los servicios de autobús, tren y ferri en los 9 condados de la región del Area de la Bahía de San Francisco, en las líneas que aceptan los pases Clipper. Este programa es GRATUITO para los estudiantes del SRJC, quienes seguirán siendo elegibles por dos años - siempre y cuando estén inscritos.
Este es un programa piloto de dos años para estudiar los beneficios de un pase de transporte que proporciona acceso a todos los servicios de transporte en los 9 condados del Area de la Bahía.
Estudiante de la primavera de 2023 que desee solicitar el Clipper BayPass, complete este formulario::
Clipper BayPass Spring 2023 Application
Después de enviar el formulario en línea, los estudiantes de Spring 2023 deben recoger Clipper BayPay antes del 26 de mayo de 2023
 
Para obtener más información, visite la página de preguntas frecuentes de Clipper BayPass