Involvement in Regional and National Sustainability Groups
Sonoma County Junior College District is a member of the Association for the Advancement of Sustainability in Higher Education (AASHE). In Spring 2019, SRJC submitted its first entry to the Sustainability Tracking, Assessment, and Rating System (STARS), a transparent, self-reporting framework for colleges and universities to measure their sustainability performance. SRJC the first community college in California to pursue this AASHE evaluation. The submission is currently under review and an initial rating will soon be provided.
SRJC is also part of the California Community College Facilities Coalition (CCCFC), which provides leadership in legislative advocacy and deliver critical information, education, and training on facilities issues for community college districts and their business partners to enhance student learning. 
SCJCD has hosted Climate Corps fellows for four cycles as a Partner Organization. Through this program, emerging professionals work with communities and organizations to develop and implement sustainability projects, while receiving training and financial support. As a partner organization, SRJC receive the support of qualified, passionate, dedicated Fellows. Past fellows have focused on building performance including heating/cooling systems, lighting audits and LED retrofitting, data collection and analysis, implementing sustainability projects and programs, transportation initiatives and plan development, supporting student sustainability groups and individuals, research projects, submittal for the STARS report, and more.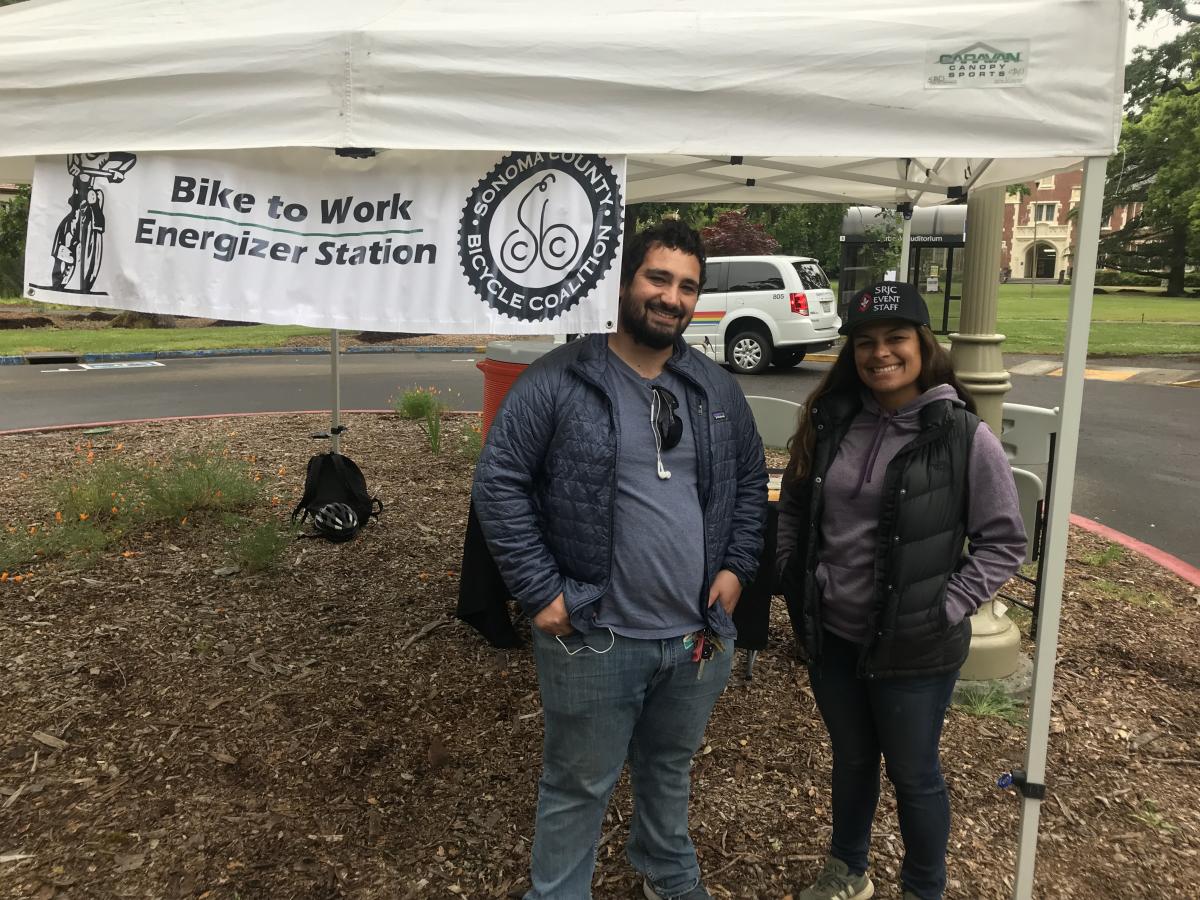 Individuals working at the institution have given presentations at several different conferences:
Micro-grids: Basic Applications, Technologies, Value and Economics was an event hosted by PG&E and our Energy and Sustainability Manager, David Liebman presented on the microgrid under construction on our campus.
California Higher Education Sustainability Conference (CHESC) 2018, David Liebman presented on Zero Net Energy Buildings along with San Mateo.
At CHESC 2018, our Waste Management Technician presented on the district's waste reduction efforts, along with one of our Climate Corps Fellows, Allison Jenks, who presented with Climate Corps fellows from other campuses on their projects and the Climate Corps program. 
The District's Waste Diversion Technician presented about the efforts on campus at the Sonoma County Zero Waste Symposium in 2018. 
Climate Policy
Drivers of Sustainability for Public Agencies
AB 32: • By 2020 – reduce GHG emissions to 1990 levels
SB 350: • By 2030 – 50% renewable energy • By 2030 – 50% increase in building energy efficiency
SB 32: • By 2050 – reduce GHG emissions to 80% below 1990 levels
Governor Brown's Executive Order B-18-12
• By 2015 – Reduce GHG emissions by 10%
• By 2015 – Reduce water use by 10% as measured against a 2010 baseline: COMPLETE
• By 2018 – Reduce grid-based energy by 20%, compared to 2003 baseline: ON TRACK – Photovoltaic project initiated in 2017, online by 2018
• By 2020 – Reduce GHG by 20% as measured against a 2010 baseline
• By 2020 – Reduce water use by 20% as measured against a 2010 baseline: COMPLETE – Carl and the grounds team significantly reduced irrigation. Kudos!
• By 2025 – ZNE for half the square footage of existing state-owned buildings
• By 2025 – ZNE for all state buildings beginning the design process: ON TRACK – ZNE Study for Burbank and Emeritus – more to come…